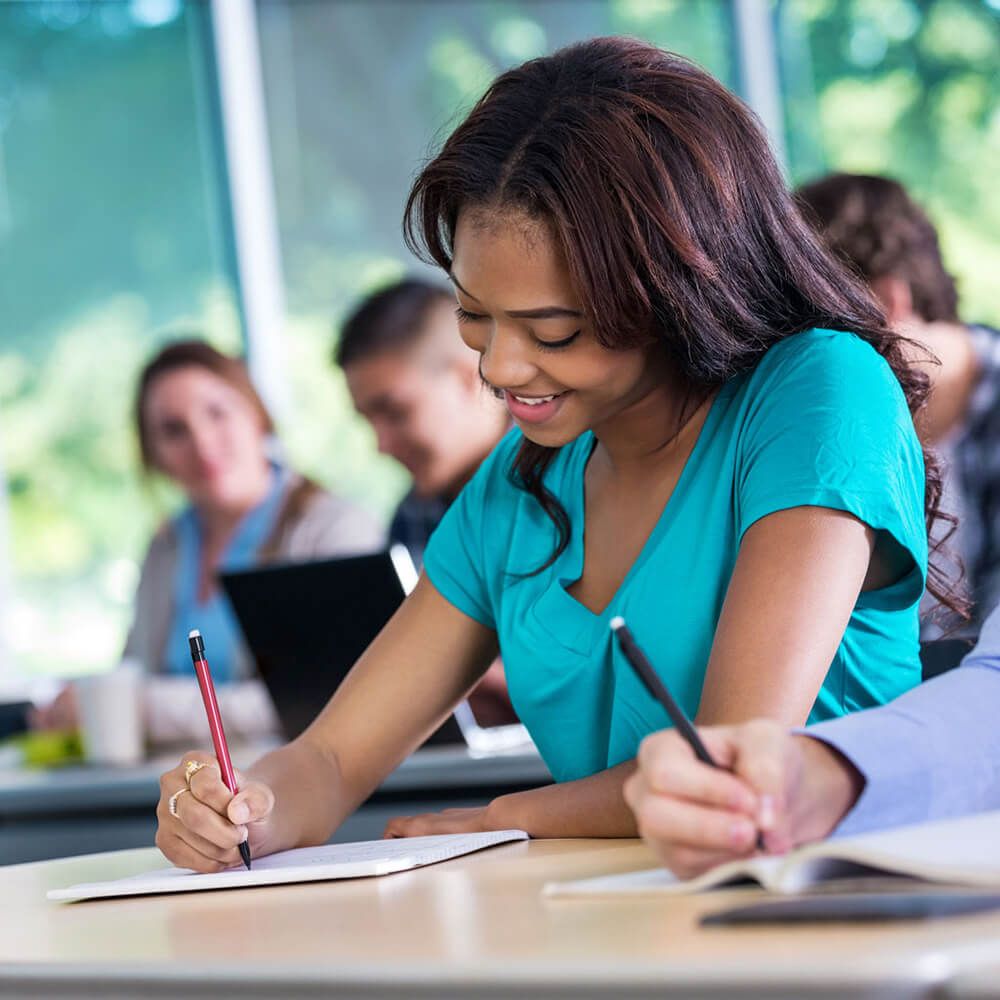 The inlingua Placement Test
Test your language skills
What's already there, where's the problem, where are the gaps?
With the help of our placement tests we will find out for you.
The classification
objective - accurate - right from the start
What goals would you like to achieve with language training?
What knowledge can you build on?
What is the most effective way to expand your linguistic radius of action?
The inlingua placement test provides a precise assessment of your current situation - so that your language training fits right from the start.
More than a placement test: the 3-step test for a solid basis for decision-making
Level 1: The test
You will test your vocabulary competence as well as your knowledge of language structures and typical situations.
Level 2: Your self-assessment
Here you assess which tasks you already successfully master in practice today and where you want to apply your knowledge in the future.
Stage 3: Evaluation
The test evaluation is first created automatically. The result is then evaluated by a specialist in the training centre. The specialist also checks whether an additional short telephone conversation in the foreign language is necessary for an exact classification. We will get in touch with you about this.
Please select below which type of inlingua placement test you would like to take in your target language:
No exam,
but a proven tool that provides you with a reliable assessment of your language skills. Regardless of whether you have had little experience with the target language to date or are already quite familiar with it: The test result provides orientation. You will receive a detailed overview of your current level of knowledge. You will learn what you can build on and which areas you can strengthen. You save apprenticeship time and money because you start directly in the right course with the right content.
The inlingua test with integrated needs assessment determines the level of knowledge and provides goal orientation.
Groups can be put together homogeneously.
You get a detailed overview of the current level of knowledge of your employees - especially with large numbers of participants.
The test lasts a maximum of 40 minutes per participant and can be carried out at your premises.
The test provides a transparent and comparable result in line with international standards.
The placement tests with integrated needs assessment are available to your branch offices. You have the choice between two variants:
Placement test and integrated needs assessment as printed matter, which we will be happy to send you in sufficient quantities.
Request printed matter

Placement test and integrated needs assessment as a PDF file that you can send electronically to your employees.v
Request PDF file