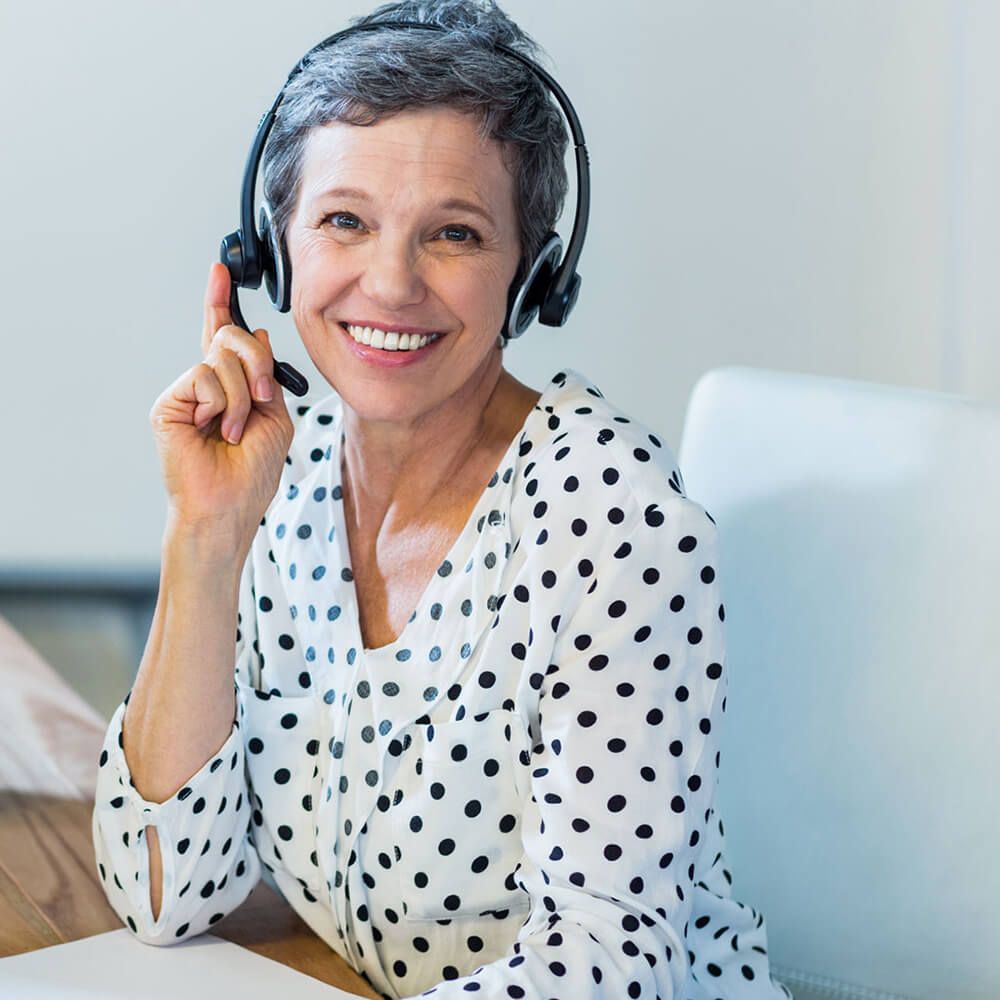 E-Learning with inlingua
Benefit from a variety of flexible e-learning courses and improve your language skills at your own pace, according to your needs and from wherever you want.
A sense of achievement online
Experience shows that self-learning programs without trainer support are not effective. That's why inlingua exclusively offers blended learning, i.e. e-learning components that complement our face-to-face training at various levels:
iOL - inlingua Online Learning
The individual and unique learning platform for inlingua customers - in 5 languages. inlingua Online Learning is the perfect complement to real training. With the help of over 1,200 learning paths and over 5,000 multimedia exercises, specially developed for the platform and perfectly suited to your language level, you can deepen what you have learned in class.
Features
Contents coordinated with the inlingua training material
Audio and Video Exercises & Multimedia Reading and Writing Exercises
Online grammar book with exercises
Personalized dictionary
Improving pronunciation through audio recording
individual inlingua area: My News, My Links, My Forum
available worldwide 24 hours a day
on request monthly detailed report about your own activities or the activities of your company participants, if applicable
iOL (inlingua Online Learning)
inlingua Online Learning is the mature blended learning solution for inlingua course participants.
iOL consists of a series of interactive multimedia activities that complement your English, French, Italian, Spanish and German courses at inlingua.
Languages
German English French Italian Spanish
Your advantage
Learning anytime, anywhere
Individual learning paths for tailor-made language training are easy to create
iOL is an excellent tool to support the participant individually.
With iOL a desired level can be reached more efficiently
The user-friendly system contains an extensive range of varied exercises
An independent messaging system facilitates communication with trainers and other course participants and is also a lot of fun.
The integrated recording system stores personal data, completed activities and exercises, terms looked up in the dictionary, personal learning paths and results.
inlingua sends regular reports on request, monitoring your progress and listing the activities you have done with participants.

Learning Objectives
iOL is practical and fun. This increases the participants' motivation to learn a new language and contributes to a much faster improvement of their language skills.

Contents
iOL includes an extensive range of varied exercises and reference materials for the following purposes:
Support of vocabulary acquisition, improvement of speaking and listening skills, consolidation of grammatical understanding and training of functional language.

In addition to this extensive collection of online material, inlingua has developed more online content for successful language learning. Learning paths are exercise and activity guidelines developed by professional inlingua linguists. They include additional exercises for all lessons of the main levels of inlingua Business English and General English material as well as for the modules.

With iOL inlingua trainers can easily create individual learning paths and exercises of any kind. This allows us to offer our clients a variety of tailor-made courses and exercises, such as the use of customer-specific business terminology.

Levels
Level A1 to C2 according to the levels of the European Framework of Reference for Languages (CEF)
Technical requirements on your side
Fast internet access, device (notebook with webcam, tablet, smartphone), headset, Adobe Flash Player pre-installed

Prices Online Learning

€ 60,- (3 months)
Would you like to know more?
call us at phone: +49 (0)40 / 32 58 87-0, write to
info[at]inlingua-hamburg.de or chat directly with us.
Virtual Classroom - Language training always and everywhere
With our virtual classrooms, it is not necessary for you to come to our center for language training and lose valuable time in rush hour traffic, for example. Instead, you communicate with your inlingua trainer via the Internet in a "virtual classroom".
The use of modern media such as audio, video, web etc. opens up new opportunities for learning and even more opportunities for interaction. In addition to speaking, you will also train writing, reading and listening comprehension even more intensively.
You create your own learning environment and thus create a learning atmosphere according to your wishes. Whether within your own rooms or on a business trip: You will never miss a training date again and thus maintain your chosen training frequency.